Transportation Law & Policy




Richard P. Schweitzer is an attorney in Washington, D.C. with more than 20 years of experience in handling regulatory, legislative and litigation matters for transportation companies and their trade associations. The practice includes a broad base of administrative, tax, corporate and international issues, involving the executive, legislative and judicial branches of the federal and state governments.
Many clients are major U.S. companies located outside the Washington, D.C. area presenting specific legal problems of a federal nature. Accordingly, although the firm is Washington based, the practice routinely handles matters throughout the U.S. The firm also has corporate and individual clients which it represents in a variety of state and local matters.
The firm's offices are located in the heart of the District of Columbia's legal and business community, in close proximity to federal government offices, the U.S. Congress, the White House, and the federal and local courts.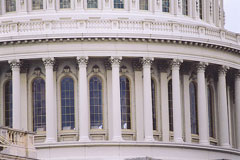 1776 K St. NW Suite 800
Washington, D.C. 20006
Phone: (202) 223-3040
Fax: (202) 223-3041