Richard P. Schweitzer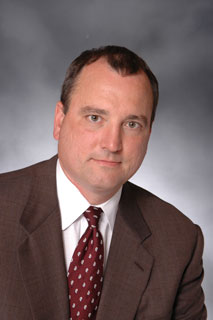 Richard P. Schweitzer represents transportation companies and their trade associations on a variety of tax, commercial and regulatory issues in federal and state court, and before the Congress, the Department of Transportation, the Internal Revenue Service, and various state taxing and regulatory agencies.
He spent 15 years as an attorney and partner at Zuckert, Scoutt & Rasenberger, LLP, a Washington, D.C. transportation law firm. In January 2003 Mr. Schweitzer left Zuckert, Scoutt to establish his own transportation law and policy practice in Washington, D.C.
From 1983 until 1988, he was Legislative Counsel to the Private Truck Council of America, which has since merged into the National Private Truck Council, a trade association representing manufacturing, retail and other companies that operate truck fleets.
In 2006 Mr. Schweitzer was named by the Federal Motor Carrier Safety Administration to the Board of Directors of the Unified Carrier Registration Plan, which was tasked by Congress to develop state motor carrier regulatory fees to replace the Single State Registration System. He is a former member of the Commercial Motor Vehicle Safety Regulatory Review Panel, established under the Motor Carrier Safety Act of 1984 as a federal body to review state safety regulations for consistency with federal safety rules. He has also served as Chairman of the Motor Carrier and Surface Transportation Committee of the Federal Bar Association.
Mr. Schweitzer currently serves as General Counsel to the American Bus Association, the Conference on Safe Transportation of Hazardous Articles, the National Bus Transportation Association, the National Private Truck Council, and the Gas and Welding Distributors Association. He also provides advice and services to the American Moving and Storage Association, Truck Renting and Leasing Association and a number of other associations and corporate entities in the transportation arena.
He is licensed to practice law in the District of Columbia, and is a member (inactive) of the Kentucky Bar Association. He is also admitted to practice before the U.S. District Court for the District of Columbia, the U.S. Courts of Appeals for the Fifth and District of Columbia Circuits, and the U.S. Supreme Court.
A native of Louisville, Kentucky, Mr. Schweitzer is a Phi Beta Kappa graduate of the University of Kentucky (B.A. 1977; J.D. 1981).